Welcome to Honey Phosphors Discussing Wiki!
Here you can talk about stuff, chat and much more! one fact is that there are rules to the wiki!
Don't Swear
Don't Bully
Don't Post Inappropriate Images
You Can Post Off-Topic Stuff
Don't Say You Hate Candie Puffs, Honey Phosphor Largos Or Hunter Slimes
Pages By Me
Edit
Avery the Honey Phosphor Largo
Pages By My Brother
Edit
Boom Slime's got a Counterpart!
Meow Meow! Our Kitty Cats!
Edit
Theon (male)
Florence (female)
Ruffin (male)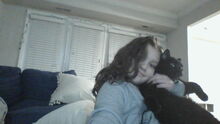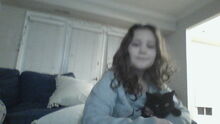 Easter Eggs
Edit
"Duskit" From Loomain Legacy, Doesn't Appear On Any Pages Except The Images Page.
The "Pink Slimes Are A Bully" Page Always Appeared On "Random Page" And Was Later Fixed.
Easter Eggs (Different Fandoms)
Edit
Go To A Random Page On Slime Rancher Fandom, Im Shown As A Moderator!
People On The Pokemon Fandom Hate Me.
Same With The PVZ Fandom.
Community content is available under
CC-BY-SA
unless otherwise noted.